Pacific TOUGH C360 DDC Hard Tube Liquid Cooling Kit
Pacific TOUGH C360 contains a Pacific W7 Non-RGB water block and an Pacific PR22-DDC pump & Reservoir combo to achieve a minimalistic, non-RGB build. The package also includes three TOUGHFAN 12 fans and a cooper radiator, which delivers high-end cooling performance.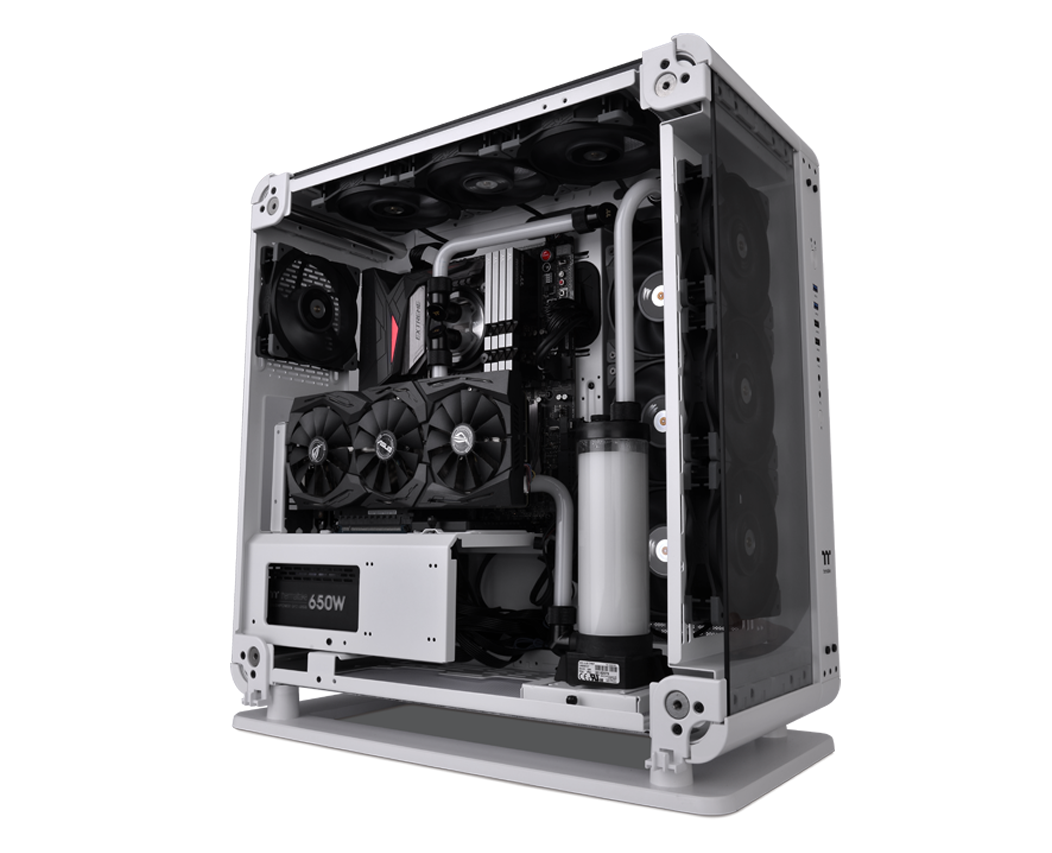 Pacific W7 Non-RGB Water Block
Pacific W7 Non-RGB Water Block is a variant of Thermaltake's well-loved Pacific W7 Plus water block, which has the same transparent water block design that allows users to show off the color of the coolant. Along with the anti-corrosive copper base and 0.15mm internal fin structure, Pacific W7 Non-RGB Water Block can deliver an excellent cooling experience to the users.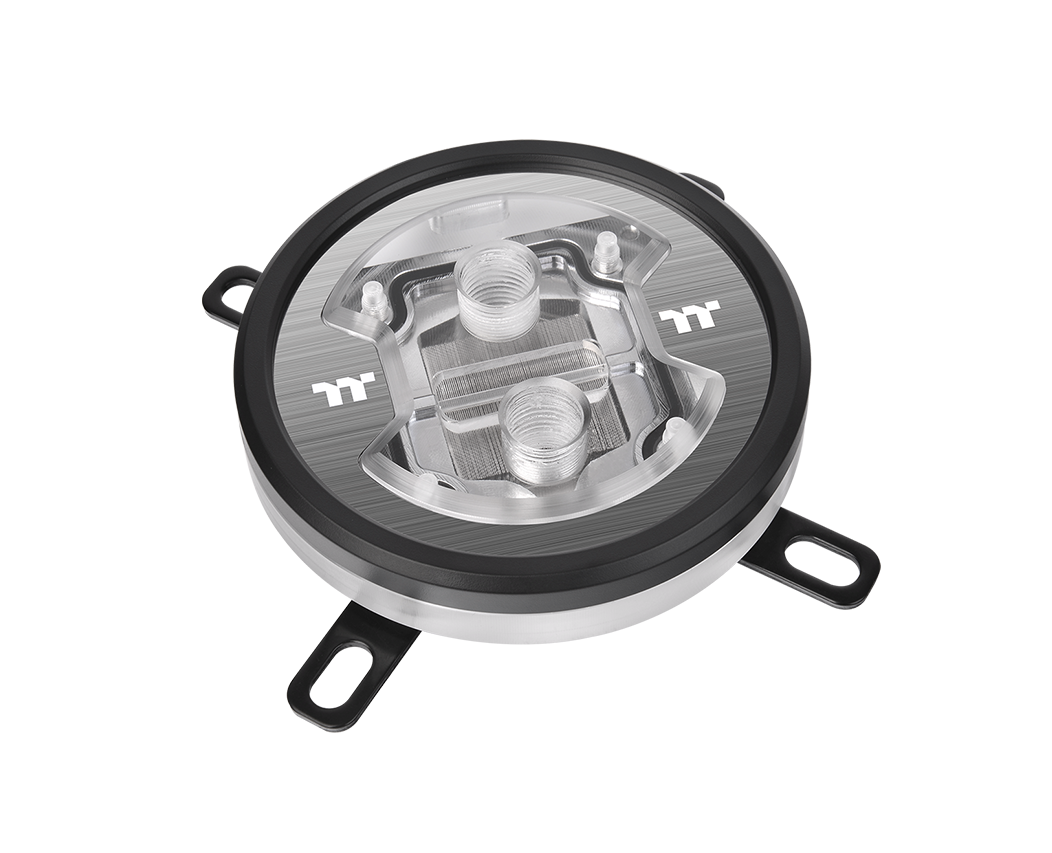 TOUGHFAN 12 Included
The Cooling Kit comes with three TOUGHFAN 12s, providing a fan speed of up to 2000 RPM, ensuring best cooling results for your liquid cooling system.
Learn More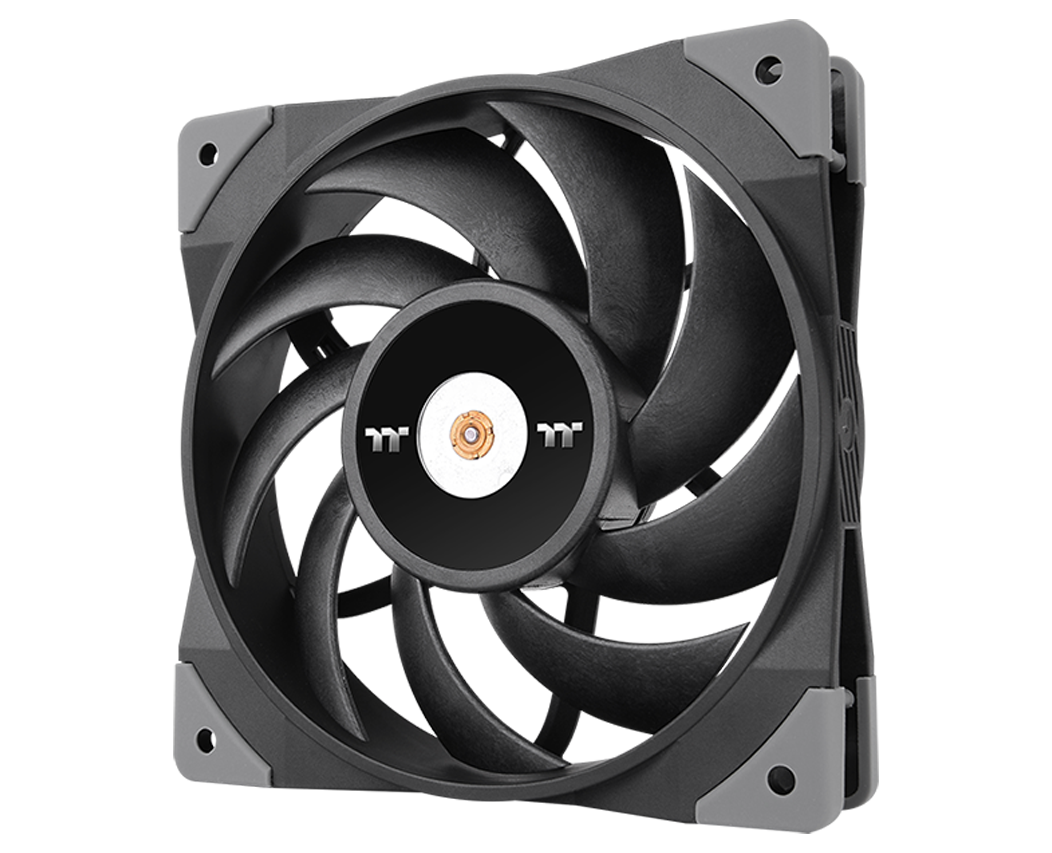 Thermaltake Pacific C360 Radiator
High-performance 360mm slim copper radiator with high-density copper fin design and brass tank. Built for 120mm high-static pressure fans, the radiator is manufactured from premium-quality materials that provide exceptional performance, unrivalled reliability. The unique stainless steel side panels guarantee the durability as well as reduce the weight of the radiator. Integrated G1/4" threads make it easy to install, while rigid connections ensure leak-resistant measures are in place. With an ideal mounting, fitting and flow set-up.
Learn More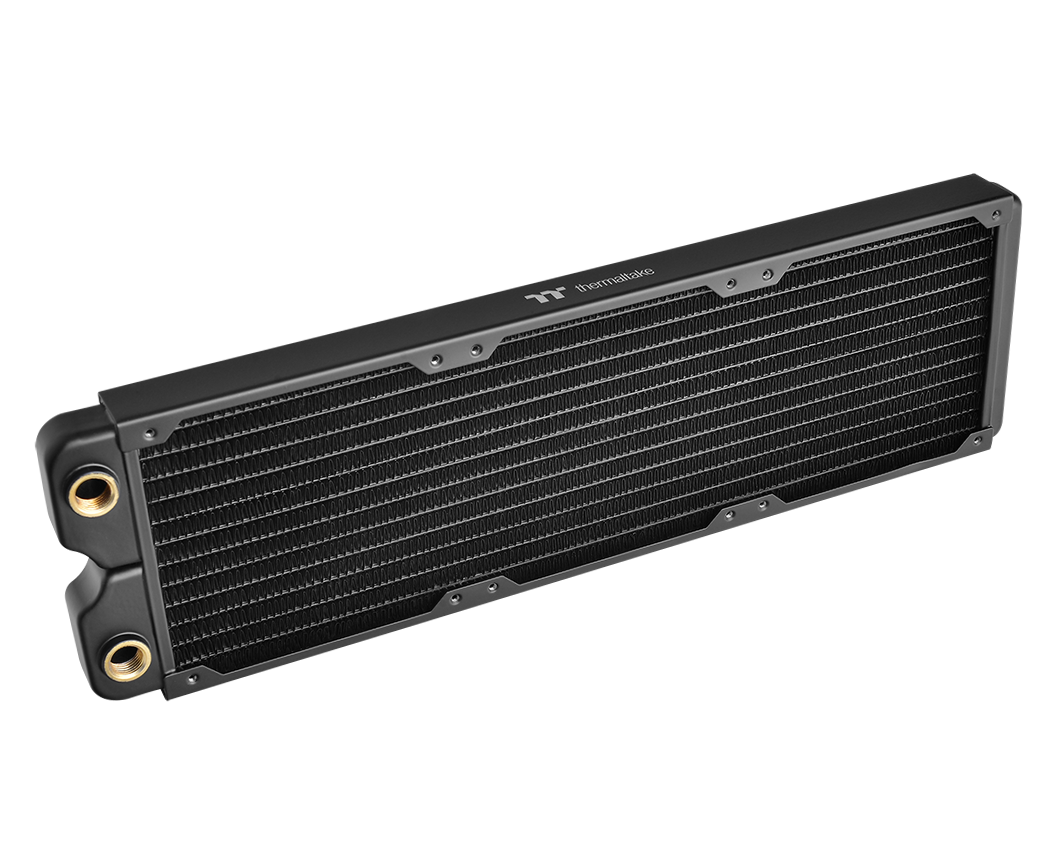 Pacific PR22-DDC Pump & Reservoir Combo
The combo features exceptional performance, the reservoir is 210mm long with 300ml capacity, and the DDC pump speed is 4600RPM. PR22-DDC is manufactured from high quality PPS and PMMA materials to provide a crystal clear, high performance, durable solution.
Learn More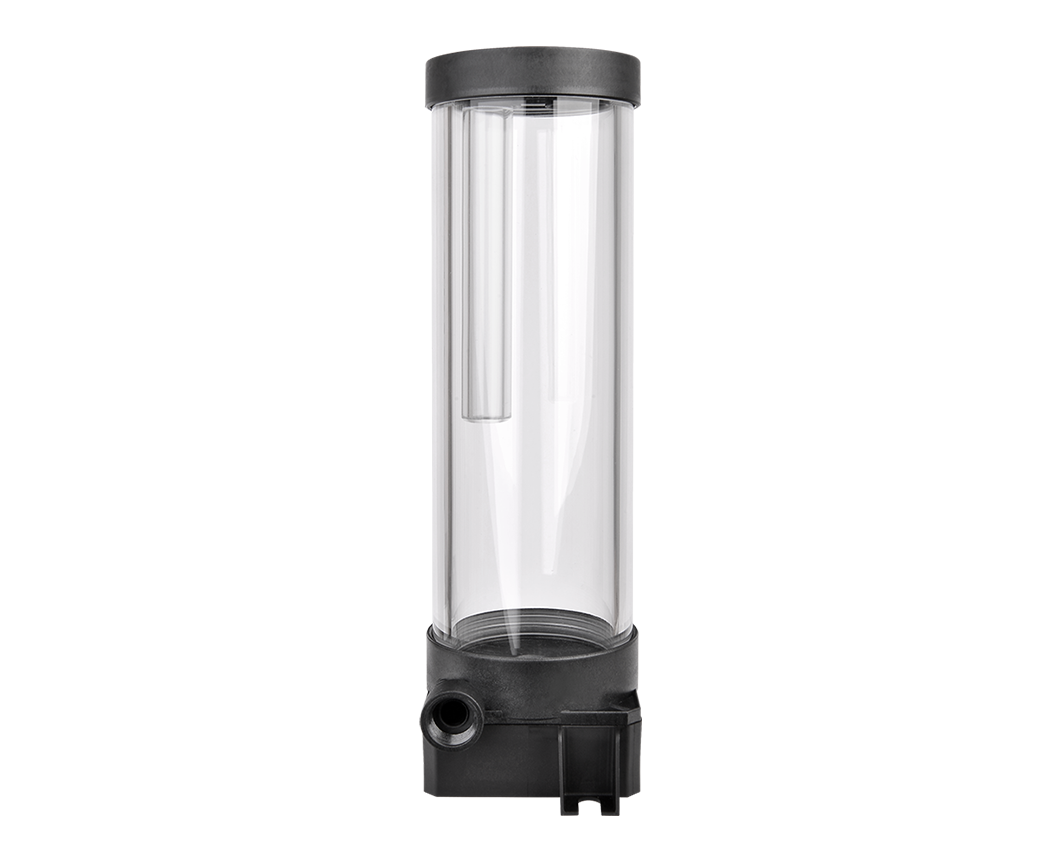 T1000 Transparent Coolant - Pure Clear
Thermaltake T1000 Transparent Coolant Series is designed with TT latest formula to be used as anti-corrosion protection fluid and heat-transfer medium for PC water-cooling.
Learn More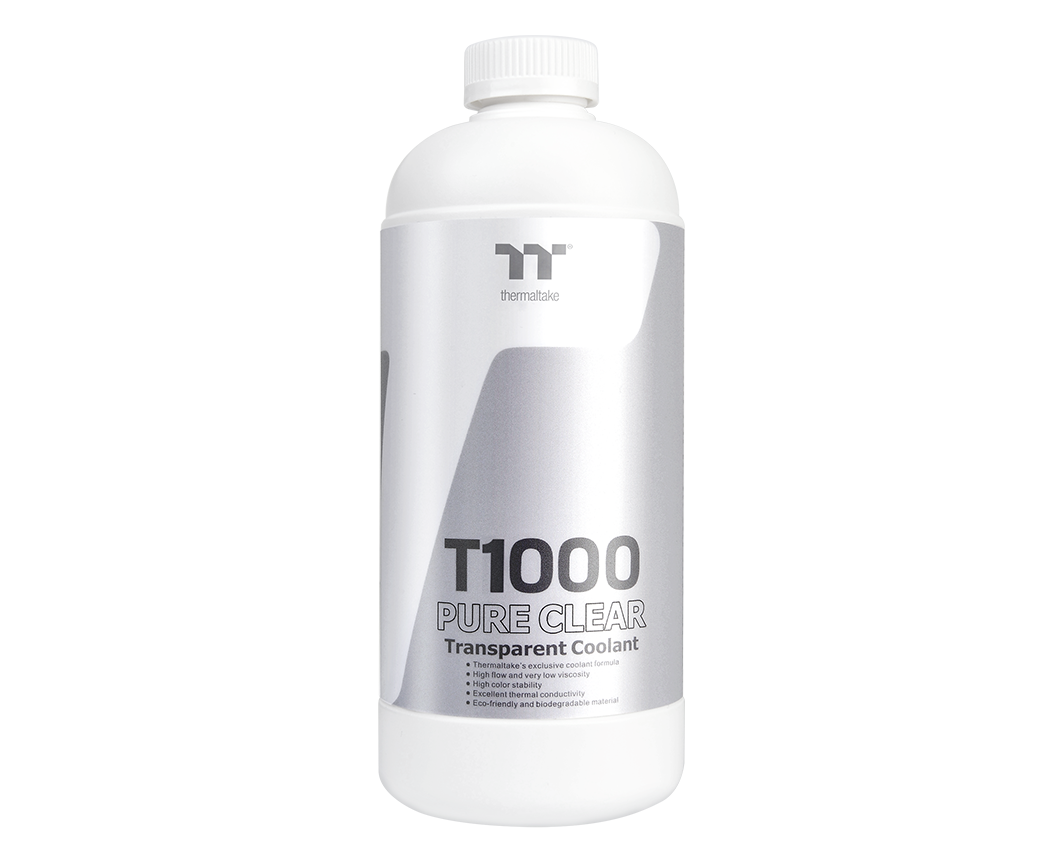 Pacific C-Pro G1/4 PETG 16mm OD Compression Fitting – Black
Featuring chrome plating, the compression fittings come with four special rubber O-rings leak-free design and patented structure for your ultimate loop management. Six compression fittings are included in the kit.
Learn More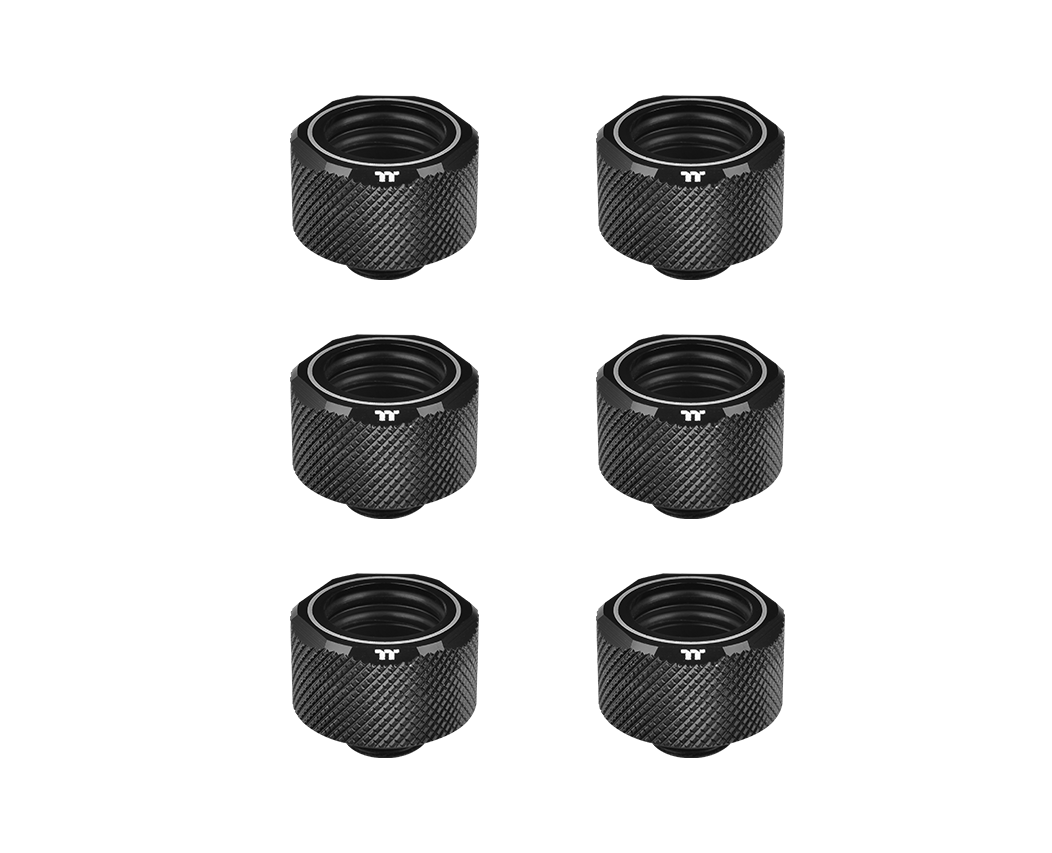 Pacific G1/4 90 Degree Adapter - Black
Finished in black-plated copper, the Pacific G1/4 90 degree adapter has a 360-degree revolvable design and consists of two sealed O-rings with side printed Tt logo, allowing users to redirect the fittings at a 90-degree angle for easier tube routing.
Learn More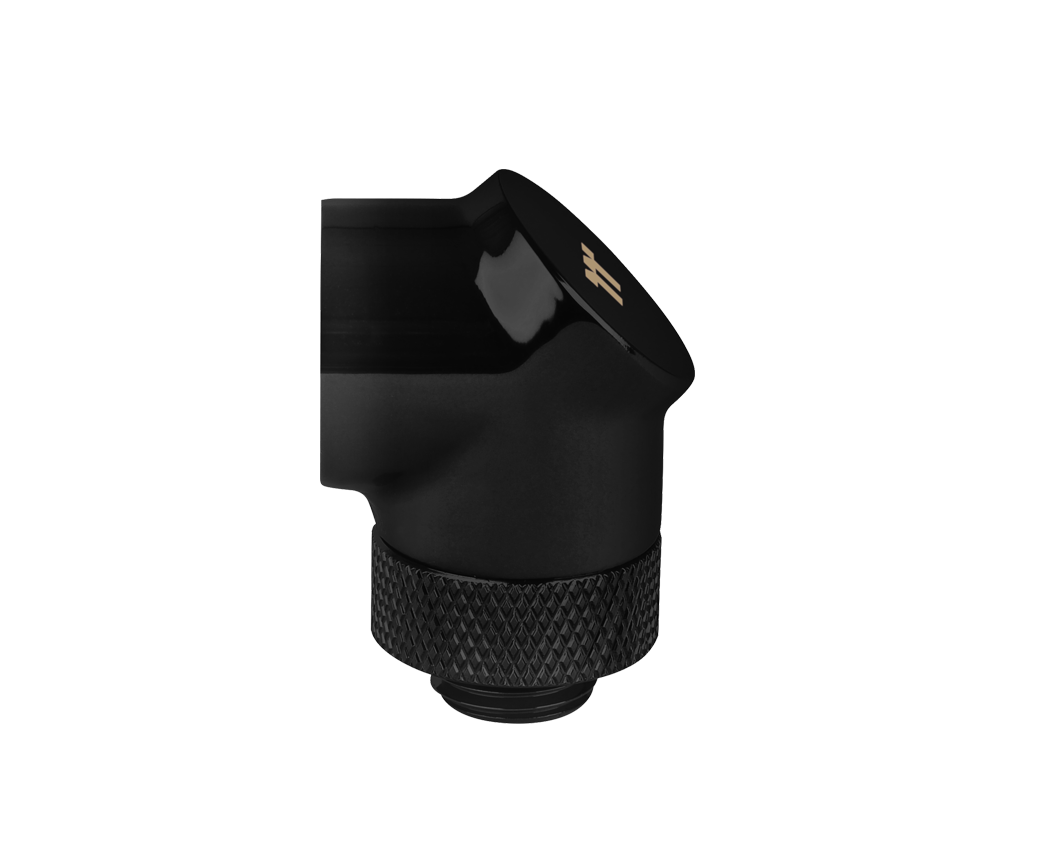 V-Tubler PETG Tube 16mm OD 500mm
V-Tubler PETG Tube 16mm OD are a set of tubes made of glass-like transparent acrylic with superior strength and a thicker tube wall for safer liquid cooling system operation.
Learn More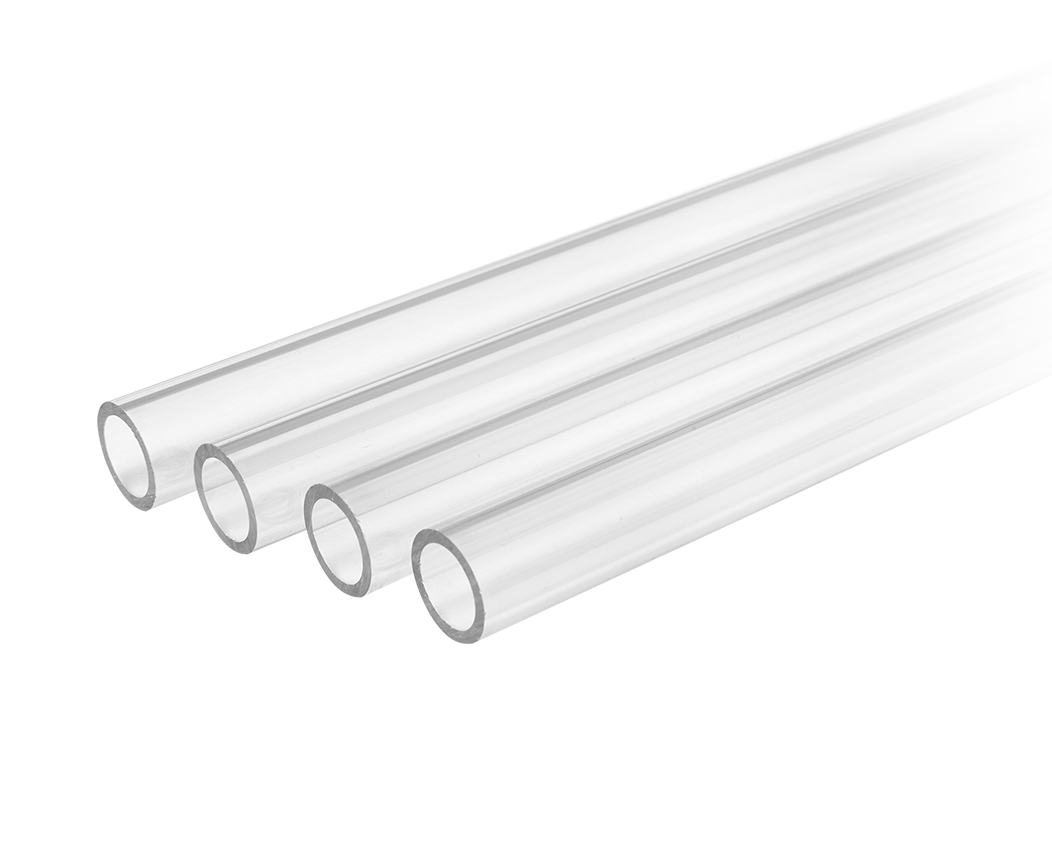 Cautions
Thermaltake recommends the following steps to be taken before using the Pacific series radiators and water blocks

To ensure a clean loop, flush and rinse your radiators and water blocks with distilled water prior to use.
Do not use tap water or distilled water as your coolant, it may harm your loop and reduce performance.
It is strongly recommended to use market proven pre-mix coolant, such as Thermaltake Coolant 1000. It offers great performance while protecting the entire liquid loop from corrosion.
Before storing your water cooling components, please clean, rinse and dry. This will ensure a longer lifespan for your components.
Thermaltake recommends the following steps to be taken after completing your water loop setup

It is strongly recommended to use market proven pre-mix coolant, such as Thermaltake Coolant 1000. It offers great performance while preventing the entire cooling system – copper, brass, nickel, aluminum, and steel – from corrosion.
Fill the reservoir with coolant and cycle the power on and off several times while the pump pushing the coolant into the loop.
DO NOT let the pump run dry, when there is no liquid entering the pump turn off your power immediately
Fill the reservoir to the top as it will prevent air from going into the pump
If necessary tilt the system slightly from side to side to bleed the air out of the loop.
Place some paper towels under fittings and joining points to test for leaks.
Run the loop with the fill port open for about 24 hours to completely bleed the air out of the loop.
Before starting, flush out your system correctly to prevent any coolant or unwanted particles sticking to your tubes, radiators and other cooling components.
Coolant might fade over time.
More Information
P/N
CL-W306-CU12BL-A
Dimensions
520 (L) x 200 (W) x 232 (H)
Compatibility
Intel LGA 2066/2011/1700/1366/1156/1155/1151/1150
AMD AM5/AM4/AM3+/AM3/AM2+/AM2/FM2/FM1
Components Dimensions
Pump & Reservoir: 86.5 (L) x 62 (W) x 210.1 (H)
Copper Radiator : 399 (L) x 119 (W) x 29.5 (H)
Tube Dimensions
OD : 16mm , ID : 12mm
Fan Specs
PWM 500~2000 R.P.M
With L.N.C PWM 500~1500 R.P.M
Coolant
T1000 Coolant Pure Clear
Kit Contents
CPU Water Block
- Pacific W7 Non RGB CPU Water Block x1

Pump/Reservoir
- Pacific PR22-DDC Pump/Reservoir Combo x1

Copper Radiator
- Pacific C360 Radiator 29.5 (H) x 119 (W) x 399 (L) mm x1

Fan
-TOUGHFAN 12 Radiator Fan x3

Fittings 
- Pacific C-Pro G14 PETG 16mm OD Compression - Black x6
- Pacific G1/4 90 Degree Adapter - Black x2

Coolant
- Thermaltake T1000 Coolant Pure Clear x1

Tube
- V-Tubler PETG Tube 16mm OD 500mm x 8 Accessory
- Intel and AMD Universal Backplated & Mounting Kit
- 24pin ATX Bridge Tool x1
- Thermaltake Thermal Grease x1
- Silicone insert x1
User Manual
File Name
Description
Size
Version
Release Date